with GUEST SPEAKER  Dr Crystal Legacy: 
     "Community consultation for democratic planning
      – how they did it in Vancouver and Perth"
     TALK AVAILABLE SHORTLY (18mb mp3)
     Save Our Suburbs Inc (Vic) will hold its 2012 Annual General Meeting on
     Sunday 25th November 2012 at 2:30pm
     Ross House – Ground floor meeting room, 247-251 Flinders Lane Melbourne 3000
     Followed at 3pm by
    GUEST SPEAKER –  Dr Crystal Legacy
Research Associate, City Futures Research Centre, University of NSW
"Democratic Urban Planning Strategies – why we need deliberative community consultation, and how they did it in Vancouver and Perth"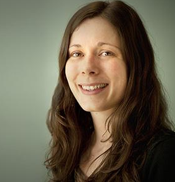 Dr Legacy is a former researcher at the University of Melbourne, where she completed her PhD on how metropolitan strategic plans were developed in Vancouver and Perth and how the feedback from deliberative community consultation can be translated into planning policy.  She has wide practical and research experience in Canada and Australia on planning and governance,  sustainable cities and urban renewal.
   Refreshments will be served after the meeting
   The room will be opened by 2.15pm if you would like to talk to candidates or committee members       informally before the meeting, and proxies will also be available for inspection.
    At this AGM, SOS will
–  Confirm the minutes of the last preceding annual general meeting;
–  Receive reports from the Committee on transactions of SOS during the last financial year
–  Consider the statement submitted by the Association under section 30(3) of the Act.
–  Elect officers of the Association and the ordinary members of the Committee
      NB: At this AGM, the President, Treasurer and three ordinary committee members will be elected.
    SOS members financial until 30 June 2012 or later are eligible to vote
   Proxies:  If you are a financial member unable to attend the AGM and wish another financial    member to act on your behalf at the meeting, please complete a proxy form  here and return it to the Secretary at the address below by 3pm, Thursday November 22th, 2012.
  Nominations for the committee must:
(  a) be made in writing by a current financial member, signed by two other financial members of the Association and accompanied by the written consent of the candidate (which may be endorsed on the form of nomination); and
(  b) be delivered to the Secretary of the Association not less than seven days before the date fixed for the holding of the annual general meeting (ie before November 18th, 2012).
  You can download a nomination form here, but any format is acceptable as long as it contains the required information. Any candidate statements will be posted unedited on the SOS web site (email well beforehand to sos@sos.asn.au).  If you would like a mailed statement or nomination form, contact us on 9513 9674 and we'll post you a copy.
  Candidates should send nominations directly to:      
  The Secretary,
  Save our Suburbs
  PO Box 739, Richmond 3121
  David Rayson
  Secretary, Save Our Suburbs