Save Our Suburbs held the 2015 AGM on Sunday 15 November at the Library at the Dock, 107 Victoria Harbour Promenade, Docklands. Following the meeting Dr Greg Moore spoke on the importance of Suburban Trees and Urban Sustainability.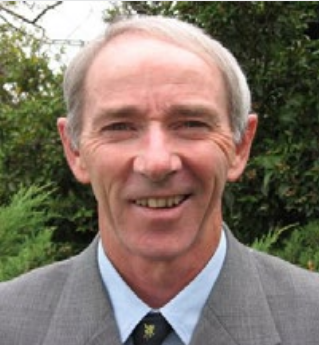 Dr Greg Moore was Principal of Burnley College at Melbourne University from 1988 to 2007, Lecturer in Plant Science and Arboriculture from 1979, and Head of the School of Resource Management from 2002 to 2007. Greg has a specific interest in arboriculture, the scientific study of tree cultivation and management. He is a major speaker at Australian and overseas conferences and has contributed to the development of Australian Standards in pruning and amenity tree evaluation. He has been a regular on Melbourne radio, particularly ABC 774 and 3AW.
He has chaired the committee of the National Trust of Victoria's Register of Significant Trees since 1996. He has been on the Boards of Greening Australia (Vic) since 1989 and of Sustainable Gardening Australia since 2002. For the last 10 years has chaired Treenet, an independent organisation seeking to improve the urban forest.
A ministerial nomination as a Trustee for the Trust for Nature, he has also served on a number of industry and TAFE committees. He is currently pursuing research related to trees and re-vegetation in the urban environment
His papers & articles include:
"Tree Management for Carbon, Energy and Drought Efficiency"
"Climate Change, Healthy Gardens and Healthy People", and
"Urban Trees – Worth More Than They Cost".
For articles and papers by Dr Moore and related references on the health and economic value of trees and open space, click here.      For copy of Dr Moore's presentation, click here.
At the AGM, SOS confirmed the minutes of the last AGM; received a Committee report on SOS transactions during the last financial year; considered the statement submitted by the Association under s94 of the new Act and elected officers of the Association and ordinary members of the Committee.  The following members were elected:
President & Treasurer – Ian Wood
Vice-President – Rosetta Manaszewicz
Secretary – Ann Birrell
Committee members – Cheryl Forge, Mike Taafe, David Rayson. The following committee members are continuing:  Don Dunstan, Les Clark, Peter Anscombe.